e-breathe Multimask System
The innovative concept of the e-breathe Multimask is based on a modularly developed face shield, which can be operated with a powered air-purifying respirator (PAPR) and/or compressed air. Engineers were able to successfully integrate suggestions for improvement from numerous direct users into a whole new concept of respiratory protection. The result convinces by functionality and comfort.
The Multimask was designed to cover a wide spectrum of various applications and requirements. To ensure maximum functionality and comfort, e-breathe offers a wide range of compatible accessories and spare parts. The Multimask was designed modular which enables the user to compose the mask to the respective application to best fit the individual requirements.
The Multimask is the standard version of the modular face shield. It is equipped with a neoprene face seal and a standard polycarbonate visor.
The lightweight PCAB mask frame is the basic component of the Multimask and is identical in all variants. The mask frame can be equipped and extended with all basic components and all upgrades of the pro series.
The Multimask Pro with silicone seal is the Upgrade to the Multimask. The newly designed face seal made of silicone impresses with an improved fit of the seal and provides a bigger distance from the face to the visor, providing even greater wearing comfort. The skin-tight facial seal in combination with the built-in cellulose acetate visor provides maximum protection and chemical resistance. The anti-fog lacquer on both sides prevents fogging and ensures a permanently clear view.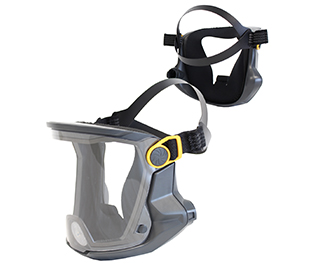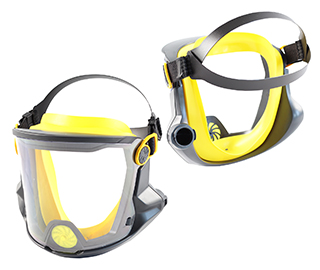 Description
 Air Control
Due to the patented click adaptor, the user has now the opportunity to decide from which direction fresh air should flow into the mask. Three different positions of the air ducts, which are arranged inside the mask frame with utmost accuracy, allow the user to regulate the air supply according to his needs. By rotating the click adaptor the user can decide whether the air supply comes only from the top or the bottom of the mask, or from both directions at the same time.
Exhalation Valve
The exhalation valve provides the safest possibility to remove exhaled air from the inside of the mask. Therefore, the valve prevents not only a steamed up visor but also a dangerous excess of carbon dioxide inside the mask. In addition to that, the proximity of the valve to the user's mouth improves communication while wearing the Multimask.
Eccentric Screws
Rotating the eccentric closure fi xes the visor and takes up the headgear. Due to the rotation the visor is pushed against the visor seal resulting in additional sealing. Both, the headgear and the visor of the Multimask can be exchanged without any additional tools.
Hose Connection
The hose connector is attached to the Multimask with one easy click. Thus, the Multimask does not only meet the newest requirements of European standards.
Technical Specifications
Country of Production:
Germany
Germany
Germany
Approvals:
Multimask / Pro
CE certified according to EN 12941
Multimask / Pro
CE certified according to EN 12941
Multimask / Pro
CE certified according to EN 14594
Air source:
e-breathe e-Flow
PM Proflow 2 SC / EX 160
e-breathe e-Line
Protection Class / NPF:
TH3 / 500
TH3 / 500 & TH2 / 50
3B / 200
Airflow:
160 – 180 – 200 l/min
160 l/min
160 – 280 l/min
Hose Connection:
Vario & MM
Vario & MM
Vario & MM
Eye Protection:
EN 166 Klasse B
EN 166 Klasse B
EN 166 Klasse B
Operating temperature:
-10°C bis +45°C <70% RH
-10°C bis +40°C <70% RH
-0°C bis +40°C <70% RH
Weight Headpiece:
375g
375g
375g
Face Seal::
Silicone, Neoprene & Foam
Silicone & Neoprene
Silicone, Neoprene & Foam
Downloads
| | | |
| --- | --- | --- |
| Broschüre  | Gebrauchsanleitung  | |
Air source:
| | | | |
| --- | --- | --- | --- |
| e-breathe e-Flow  | e-breathe e-Line | PM Proflow SC /EX | |
| | | | |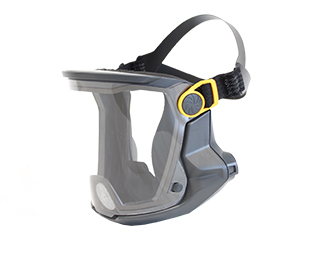 Multimask
Multimask with neopren face sealing
Art. No. 322003999 M
Art. No. 322004000 M/L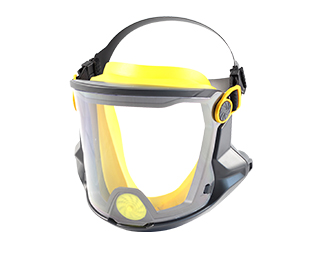 Multimask Pro
Multimask Pro with silicon face sealing
Art. No. 322003997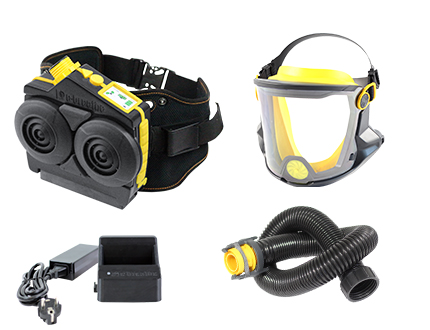 Ready-Pack 1
 Multimask Pro with e-Flow (PAD-System)
Art. No. 322005200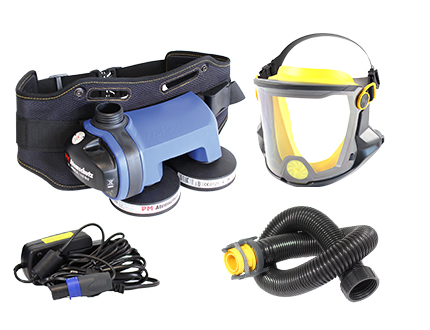 Ready-Pack 2
Multimask Pro with PM Proflow 2 SC 160  
Art. No. 322064401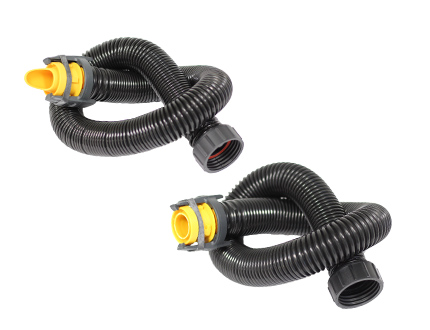 Breathing Hoses flexible
Vario-connection: 
Art. No. 322000996
MM-connection:    
Art. No. 322000997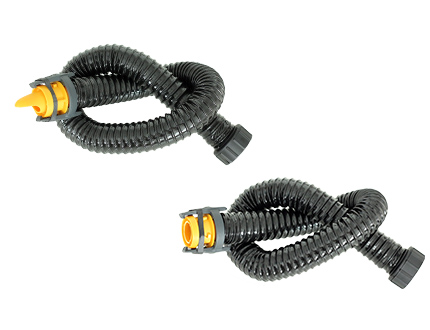 Breathing Hoses fixed length
Vario-connection:
Art. No. 302711105
MM-connection:
Art. No. 302711104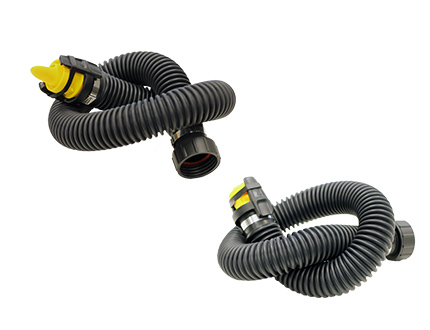 Breathing Hoses EPDM
Vario-connection: 
Art. No. 302711107
MM-connection:      
Art. No. 302711106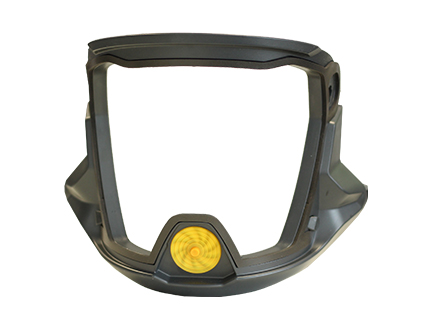 Multimask Frame
Multimask Frame with visor sealing & silicone valve.
Art. No. 322004050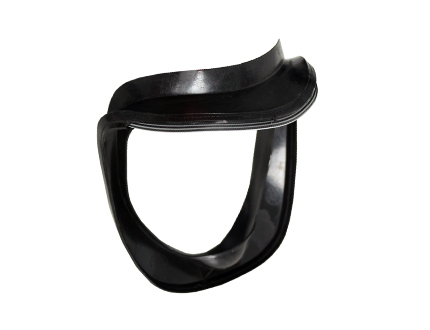 Silicone – Face Seal (Pro)
The silicone face seal seals better to the face and affords a higher protection factor.It is easy to replace and quicker to clean. Available in universiable size.
Material: silicone
Colour: black
Art. No. 322094018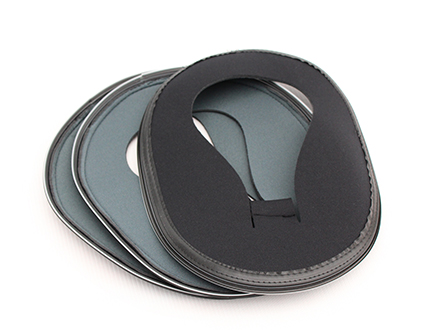 Neoprene – Face Seal
The neoprene seal adapts perfectly to any face and ensures maximum safety class and highest wearing comfort. Leaves are simple to change.
The face seal is available in two sizes, M and M / L to allow more carriers comfortable fit.
Art.No. 322004018 Size M
Art.No. 322004019 Size M/L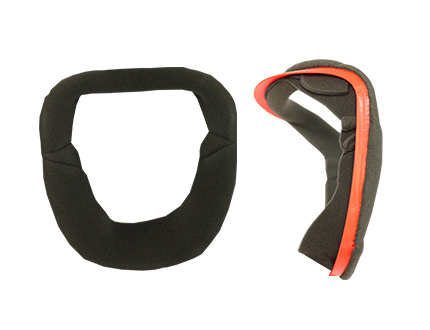 Foam – Face Seal (Pro)
Coming soon
Art.No. 322004039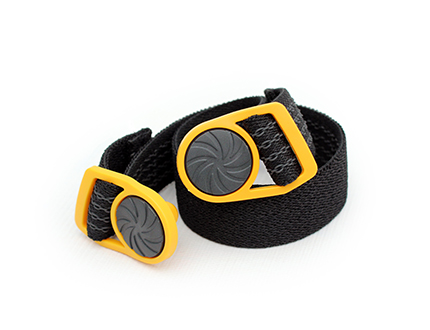 Standard-Headband
Standard headband for Multimask
Art. No. 322004020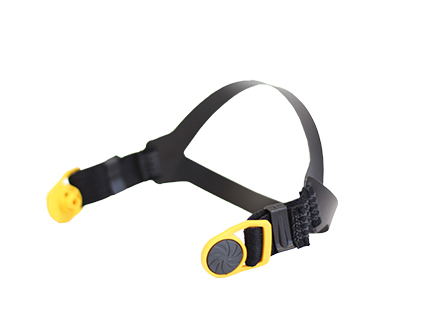 Comfort Headband
Comfort headband for Multimask
Art. No. 322004028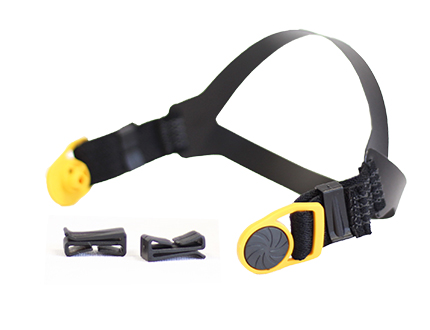 Holding strap for the headband
Holding strap for the headband to fix the positioning.
Art. No.  128076216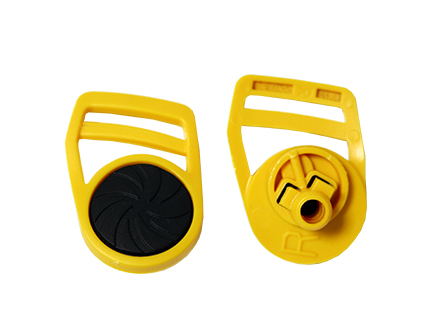 Straps for headband Pro
Straps for headband (Pair).
Art.No. 3220040038 Set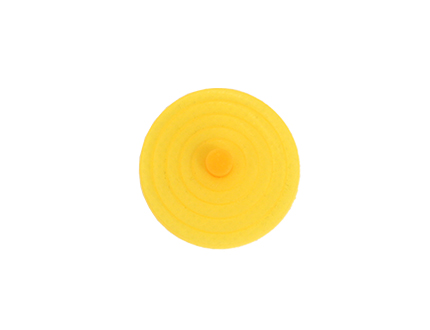 e-breathe Silicone Valve
The valve is located close to nose and mouth, which ensures optimum removal of expelled air and renders a speech membrane superfluous.

Art. No. 322004045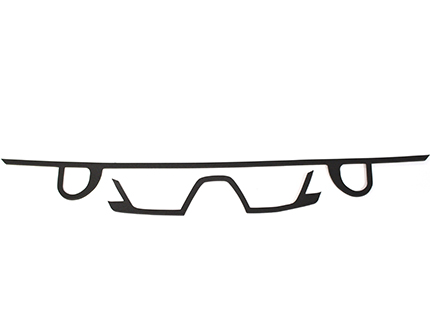 Visor Seal
The easy-to-replace visor is sealed by a sponge rubber seal, which ensures effective protection from external influences
Art. No.  322004008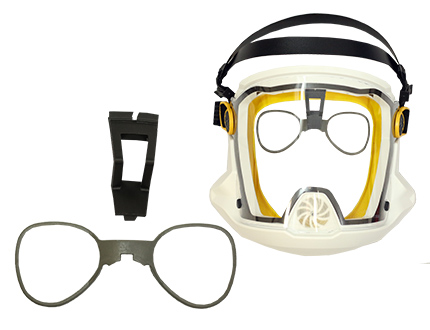 Spectacle Adapter
Spectacle Adapter Multimask.
Art.No. upon request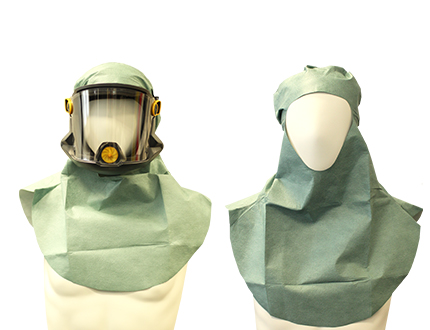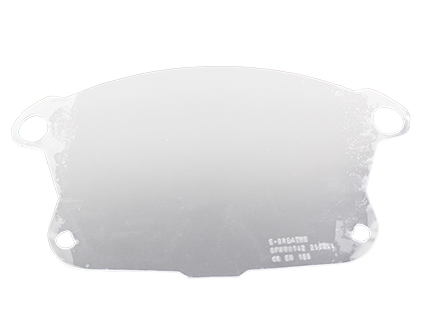 Visor Polycarbonat
Higher blow firmness and resistant to temperature.
Art.No. 322004009 – Standard
Art.No. 322004010 – non-scratch
Art.No. 322004011 – Anti-Fog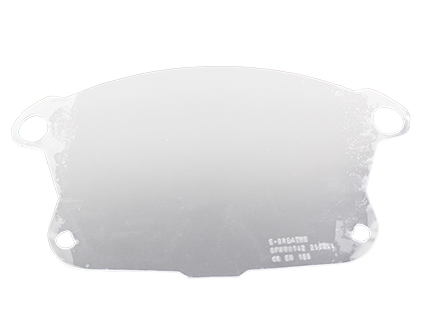 Visor Cellulose Acetat
High chemical resistance.
Art.No. 322004014 – Standard
Art.No. 322004043 CA 2.0 Anti-Fog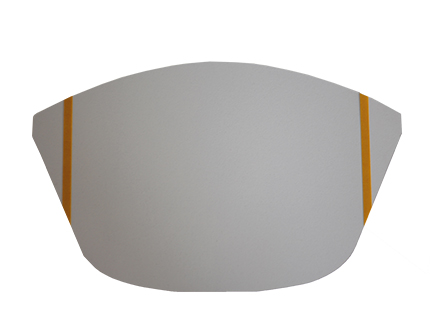 Protective Foil
Protects the visor against scratches..
Art. No.  101063094 (10 pieces)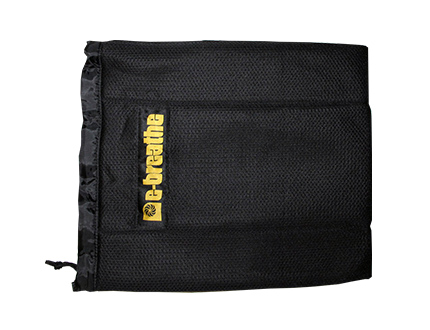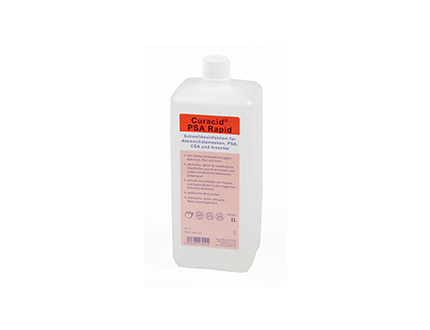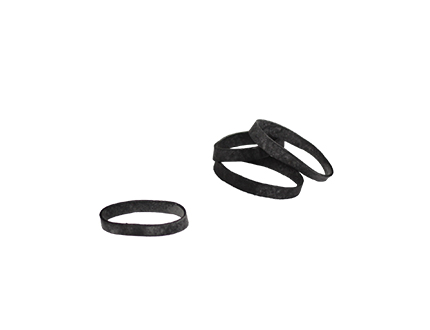 Safety rubber for hosepipe
Replacement rubber for attachment to the hosepipe Click Adapter for even better grip.
Art. No. 322000995 (Pieces 4)
e-breathe Safety
Willicher Damm 99
D-41066 Mönchengladbach
Telefon: + 49 (0) 2161 4029018
info@e-breathe.de
Mo. – Tu 09.00- 16.00 Uhr
Fr. 09.00- 14.00 Uhr