Fresh Air Hose Devices are self-contained breathing apparatuses and are predominantly used in contaminated or low-oxygen working areas where the use of normal filter respiratory protection is not possible or where a supply of breathing air via compressed air cannot be established.
The e-breathe fresh air pressure hose device supports the breathing of the wearer using a powered air respiratory and thereby relieves the wearer.
The PAPR is positioned and fixed at the end of the hose in an area free of respiratory toxins. The blower leads the breathable air via the connected breathing tube into the full mask of the wearer. This ensures that the full face mask is constantly supplied with an overpressure of breathable air.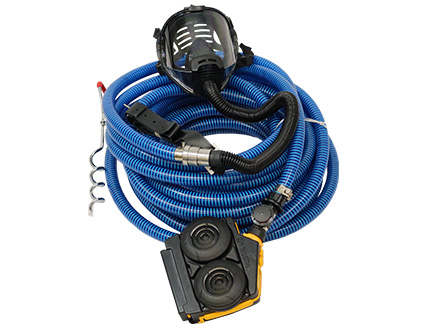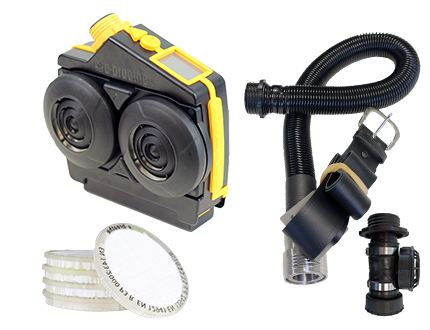 e-Flow with PAD-Box with battery and charger
breathing air hose
Leather Belt
Coupling
Overpressure compensation valve
4x e-breathe ecoPADs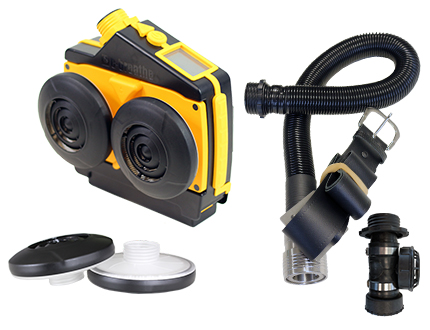 e-breathe FDS with Filter-System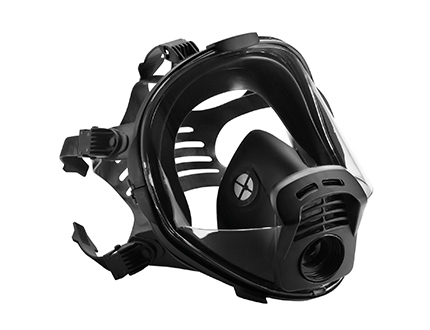 PM Full Face Mask Panarea Pro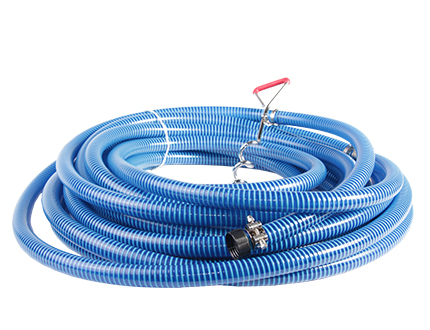 Art. Nr. 302-011-0xx
10m = 10           30m = 30
20m = 20           40m = 40
e-breathe FSD Suction Hose 10m / 20m / 30m/ 40m incl. coupling and ground anchor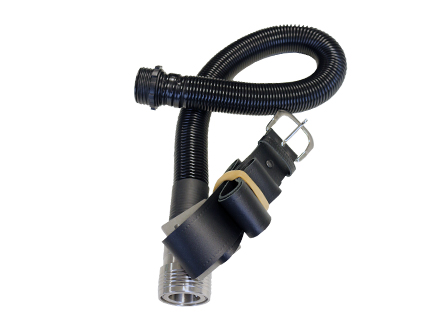 FDS Hose / Belt Unit Flex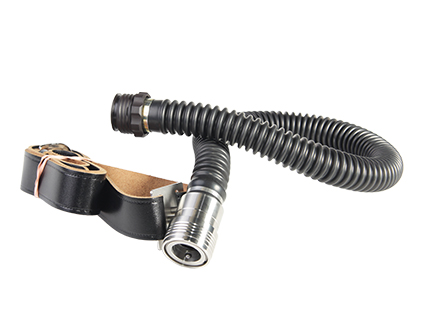 FDS Hose / Belt Unit EPDM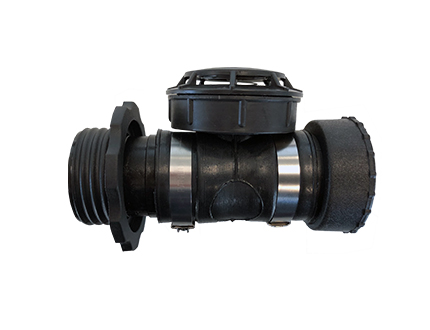 FSD Pressure Relief Valve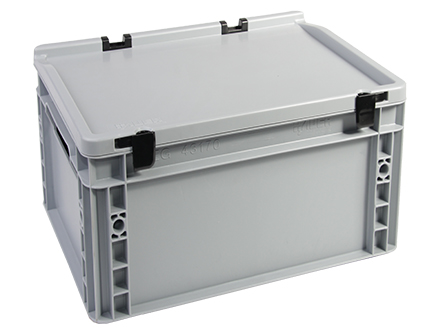 Art. No. 117-000-200
For the entire FDS unit incl. suction hose.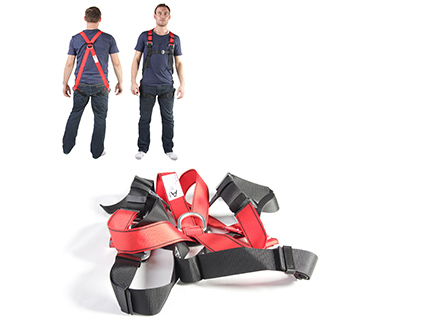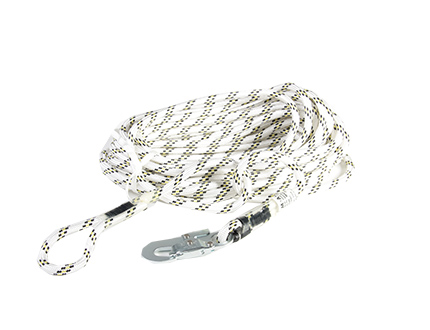 FSD Safety harness with snap hook
Art. No. 140-255-920 = 20m
Art. No. 140-255-921 = 40m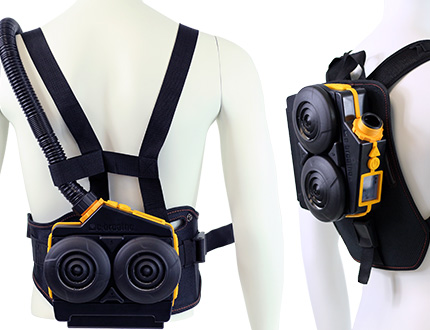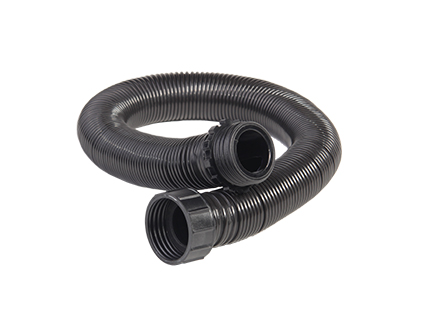 Art. No. 302-711-100
e-breathe breathing air hose RT
Material: PU – flexible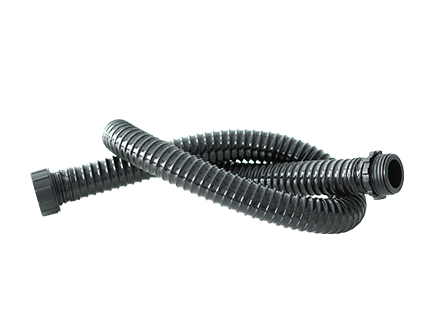 Art. No. 302-711-103
e-breathe breathing air hose RT
Material: PU – fixed length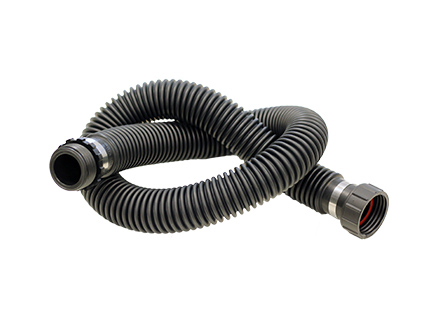 Art. No. 302-711-108
e-breathe breathing air hose RT
Material: EPDM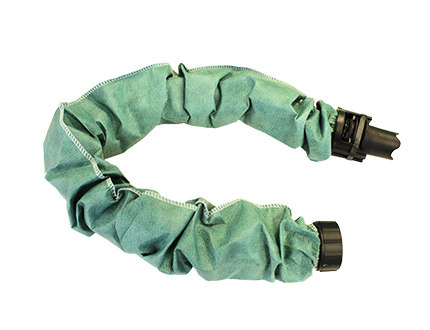 Art. No. 116-001-041
Protection cover for hoses, limited-use
compatible with all PM & e-breathe breathing air hoses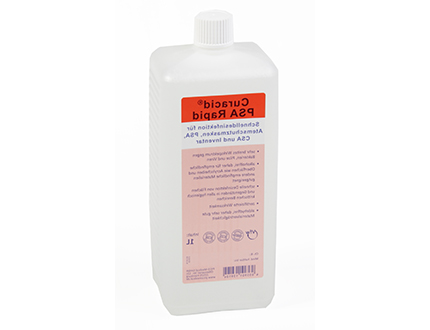 Art. No. 129-001-000
PM PSA Rapid Disinfectant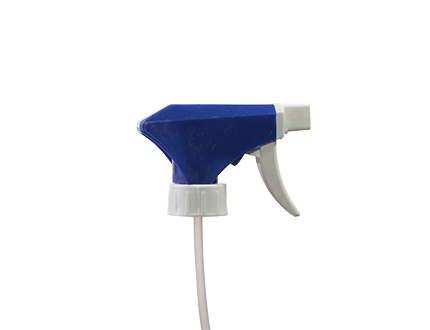 Art. No. 129-001-001
Spray Head for Disinfectants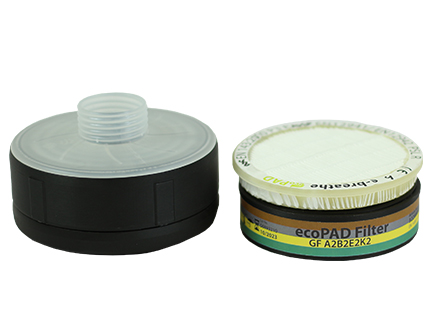 Respiratory Protection Filters