e-breathe Smartbelt Backbelt System
The innovative method of wearing makes the system suitable for diverse uses. Its light weight and flexibility permits free arm movement without hindering the wearer in any way.
The system distinguishes itself through a modular construction. Through this, the highest flexibility is enabled for the user. The modules can be combined depending on the specific purpose and thus, offer five different wearing options.
The shape of the back cushion as well as the breathable functional foam provides a continuous ventilation of the back. Therefore, warm air and humidity are removed more efficiently.
The centrepiece of the system are the wings including the bayonet locking for the Y-Connector and the swivel joint. The bayonet locking is a safe attachment for the Y-Connector and enables a balanced weight distribution.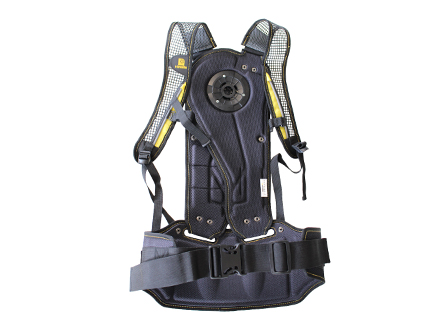 Shoulder belt
The lightweight bearers are made from stable, breathable net fabric.
Safety presstuds
Enable easy adjustment of fit and reduce the likelihood of unintended opening.
Bayonet locking
This innovative link ensures fast and safe detachment of the Y-Connector with the blower unit.
Innovative belt system
The belt system combines 3 wearer positions for all uses.
For more information, please see our

product catalog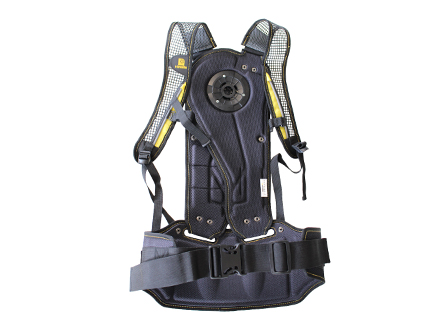 Smartbelt Backbelt System
Art. No. 322-003-002
Smartbelt Backbelt System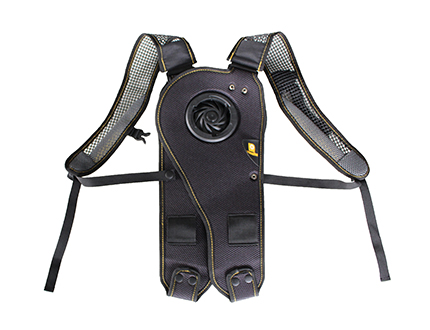 Art. No. 322-003-008
Smartbelt Backbelt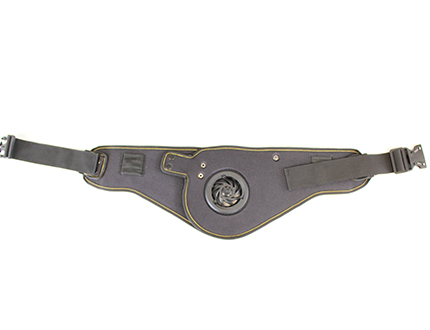 Spare Parts & Accessories
Components:
The Smart Belt is constructed so that the wearer can assemble it according to his or her individual needs. Each component can be replaced or the system can be expanded by the addition of a new component.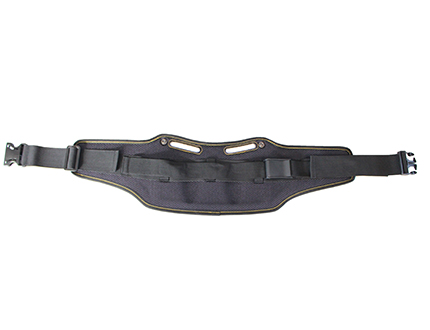 Art. No. 322-003-003
Blower Belt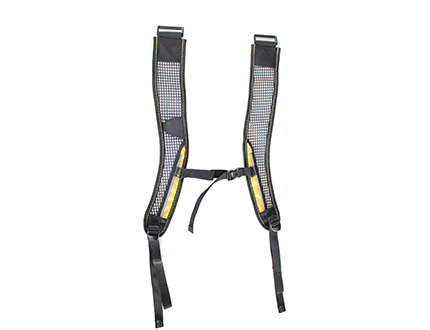 Smartbelt Backpack Harness
Art. No. 322-003-004
Smartbelt Backpack Harness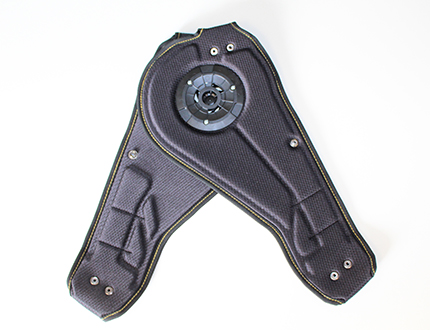 Art. No. 322-003-005
Smartbelt Wings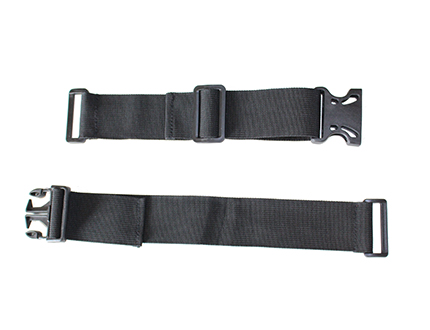 Art. No. 322-003-006
Smartbelt Buckle Strap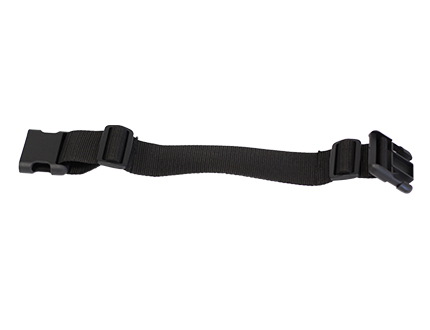 Art. No. 322-003-010
Smartbelt Belt Extension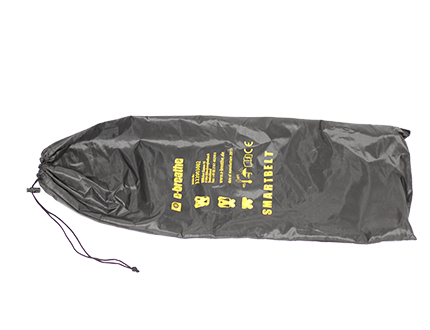 Art. No. 322-003-013
Smartbelt Storage Bag