The complete hood is made of an antistatic, low-noise and chemical-resistant material with integrated eye protection and shoulder cover. (Please refer to the permeation data sheet for details of the operating time).
The hood is designed for higher risk work environments, including hazardous and toxic operations. The shoulder cover of the hood has been specially designed for these applications to be worn inside or outside of a protective suit. The optimum fit ensures a stable and comfortable fit even during movement and prevents the wearer from coming into contact with the skin-friendly inner material.
In combination with an air source (Powered air-purifying respirator or compressed air regulator valve) a constant overpressure is built up in the hood so that it is working self-supporting and without any headgear. The overpressure in the hood ensures the highest protection class. The air runs inside the hood and along the inside of the large PC visor. The intelligent airflow prevents the air flow from blowing unpleasantly into the wearer's face.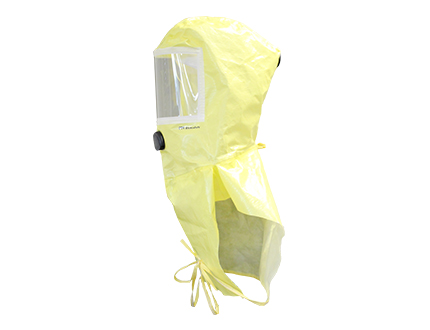 For more information, please see our

product catalog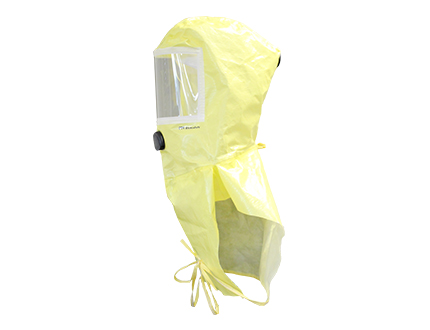 Art. No. 700-001-066
PM Chemical Hood Limited-Use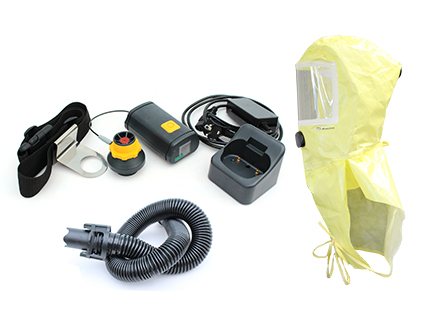 Art. No. 322-002-120
Ready Pack Smartblower One Filter-System with PM Chemical Hood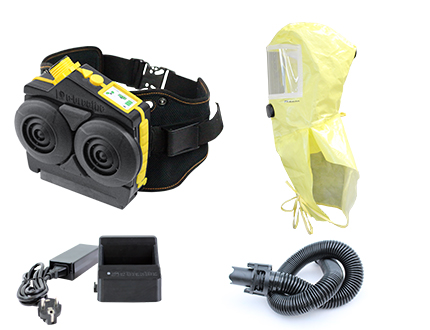 Art. No. 322-005-400
e-breathe Ready-Pack e-Flow with PM Chemical Hood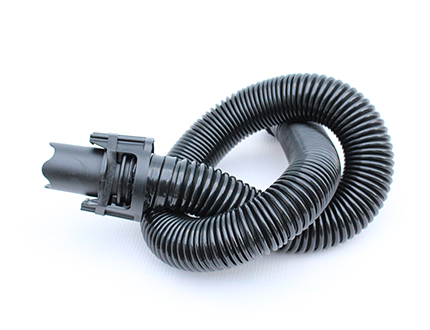 Art. No. 322-001-109
e-breathe Click-Connection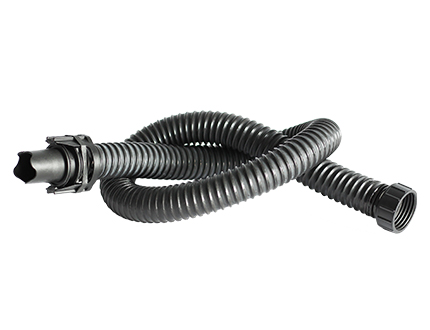 Breathing Hoses fixed length
Art. No. 322-011-109
e-breathe Click-Connection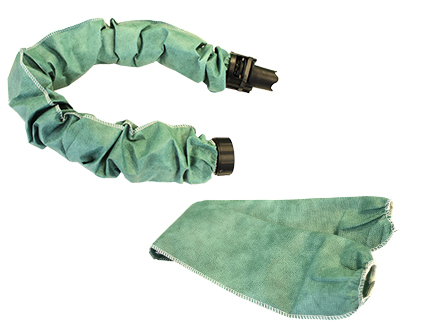 Art. No. 116-001-041
Limited-Use Protective cover for breathing air hoses.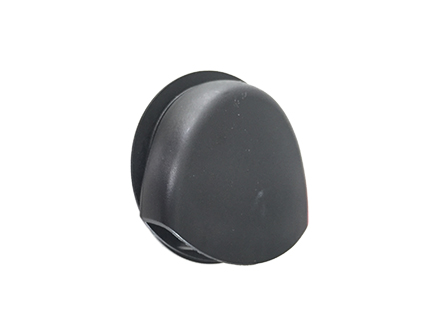 e-breathe Exhalation Valve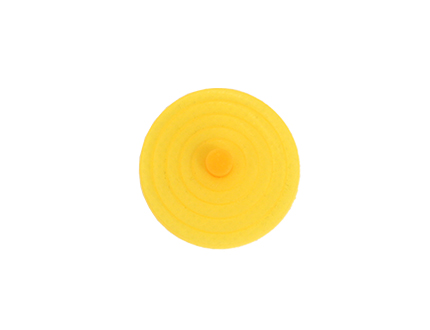 Art. No. 322-004-045
The valve is located close to nose and mouth, which ensures optimum removal of expelled air.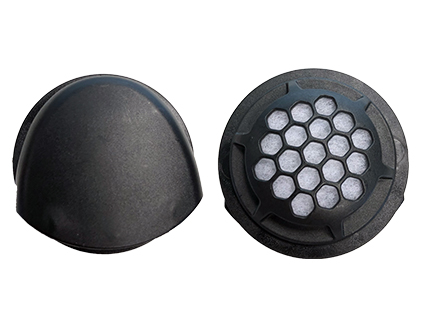 Exhalation valve Product protection
Art. No. 230-103-009
e-breathe Exhalation valve Product protection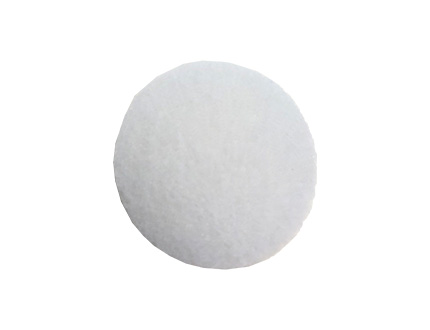 Product Protection Fleece
Art. No. 101-052-692
e-breathe product protection fleece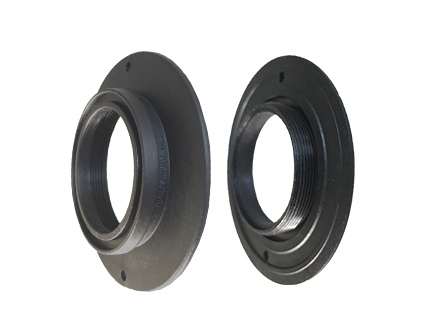 Art. No. 402-010-002
e-breathe click adapter rings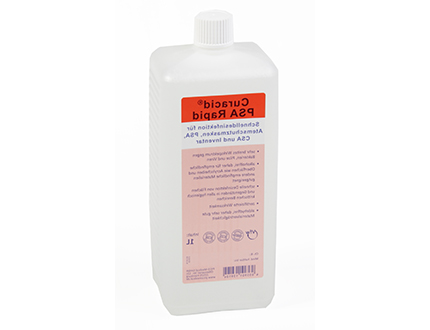 Art. No. 129-001-000
PM PSA Rapid Disinfectant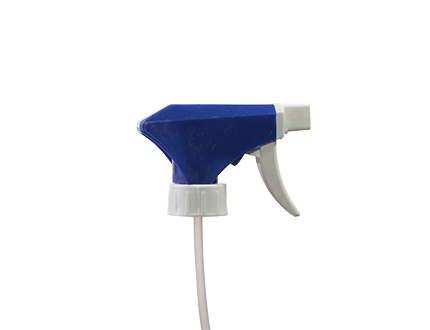 Art. No. 129-001-001
Spray Head for Disinfectant