THE ALL-IN-ONE POWERED AIR PURIFYING RESPIRATOR:
With its new e-breathe PAPR-system, e-breathe has developed an absolute all-rounder. Thanks to its innovative and modular concept, the e-Flow belongs to the newest generation of air purifying respirators. The slim housing and ergonomic design enable an easy operation even in confined spaces. The system includes a basic unit and various filter boxes that serve as filter housings. The modular design allows the unit to be configured precisely to suit individual requirements. No matter whether the situation requires a connection with DIN round thread filters, an e-breathe ecoPAD filter or a three-filter operation, the modular e-Flow is always immediately ready for operation.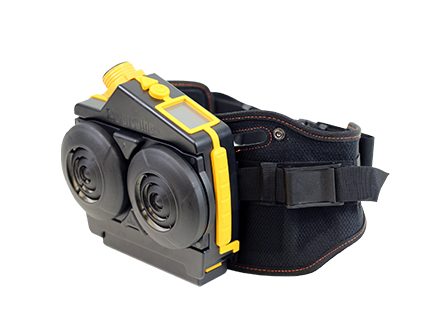 For more information, please see our

product catalog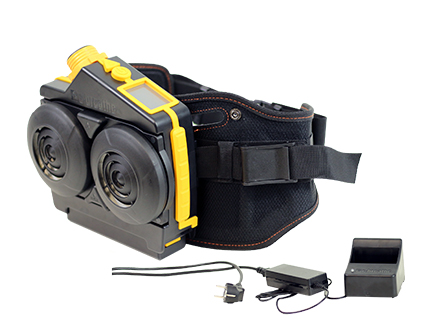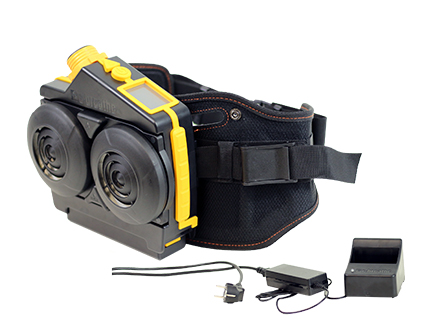 e-breathe e-Flow Filter-Box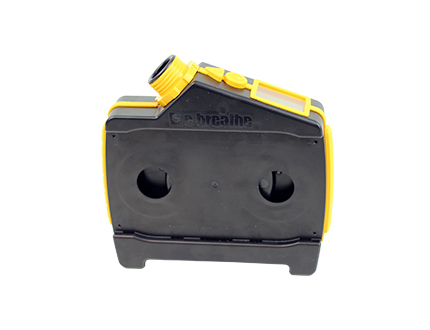 Spare Parts & Accessories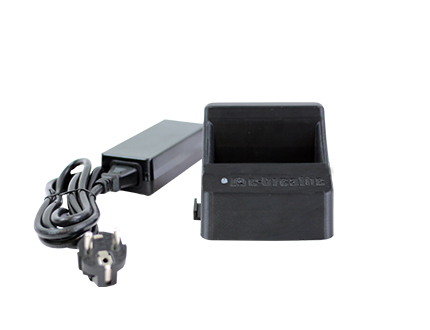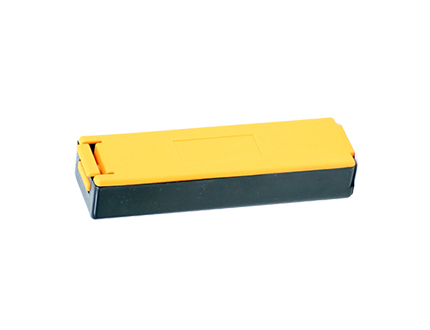 Art. No. 322-002-176
Li-Ion 14,4 V / 3,4 Ah / 49WH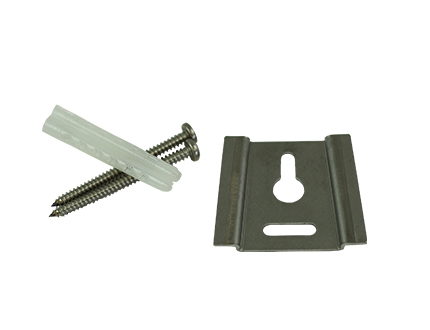 Art. No. 322-002-105
Wall Mount for Charging Station.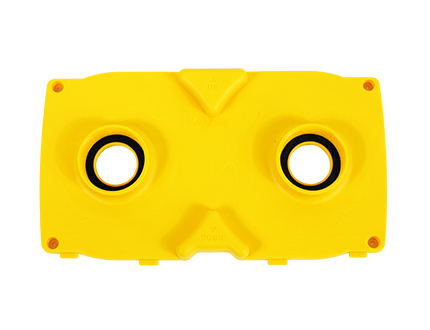 Art. No. 322-005-002
Box for standard connection thread.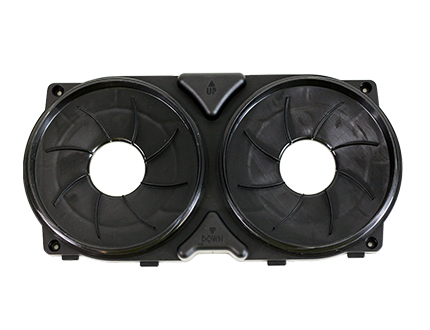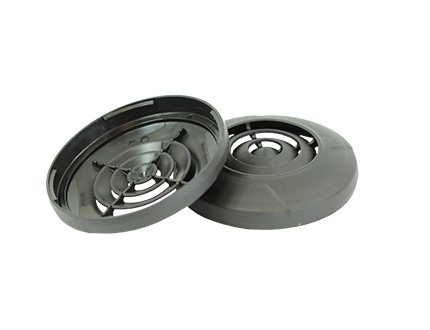 Art. No. 322-002-131
e-breathe Filter Cover (Piece)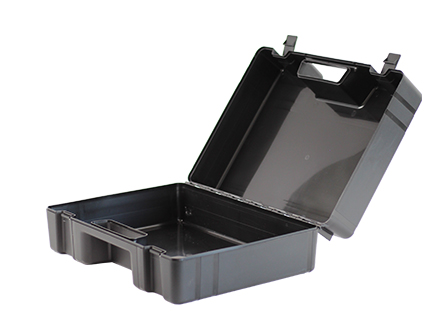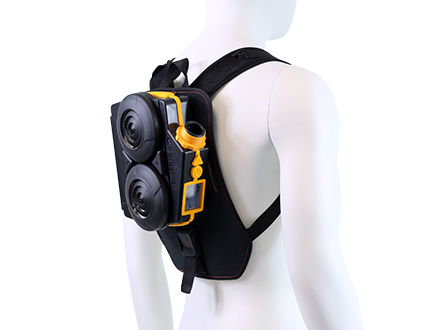 Carrying Devices can be found here.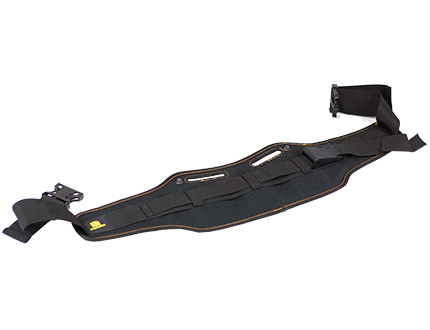 e-breathe Comfort Belt Pro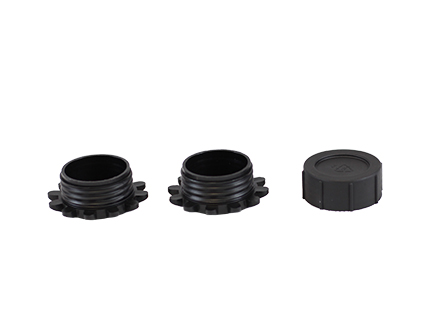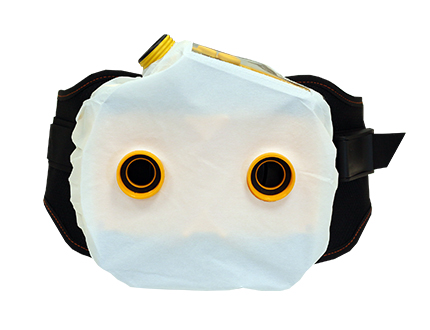 e-Flow disposable device cover
Art. No. 322-005-0xx
for PAD-Box = 04
for Filter-Box = 05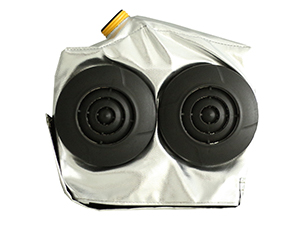 e-breathe Heat Protection cover
Art. No. upon request
Available for:
PAD-Box
Filter-Box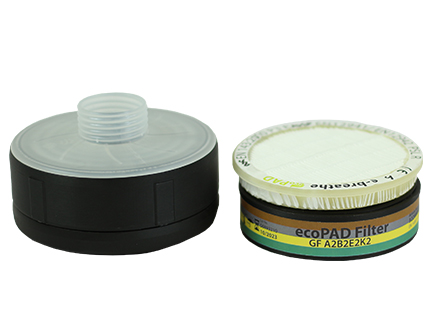 Respiratory protection filters can be found here.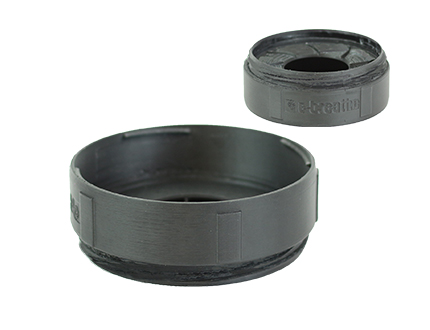 e-breathe Gas Filter Adapter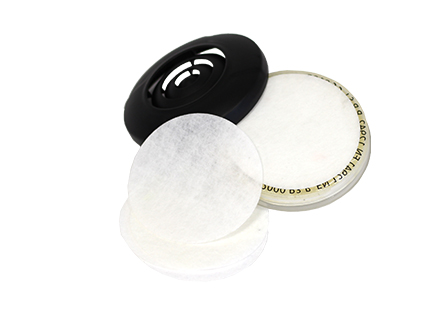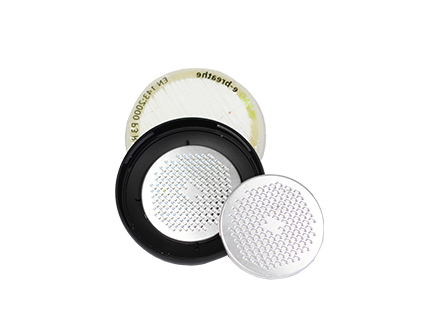 e-breathe Spark Protection Inserts
Art. No. 322-002-138
e-breathe protections inserts for ecoPAD (set)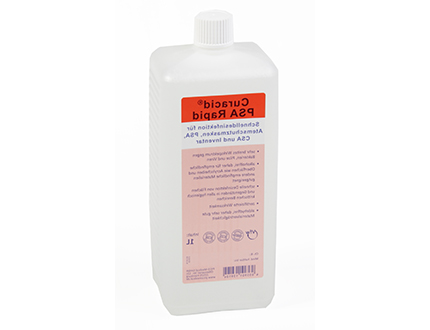 Art. No. 129-001-000
PM PSA Rapid Disinfectant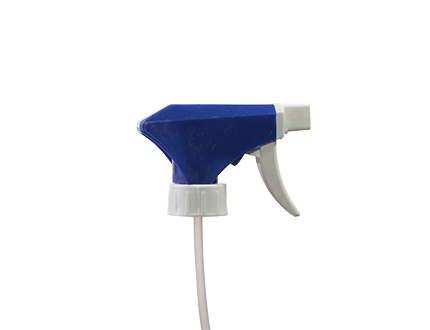 Spray head for disinfectant
Art. No. 129-001-001
Basic Sprayhead for disinfectants (Plastic)